eSIM pioneer and global MVNO sold for £1 after Russian owners hit with sanctions
German businessman and tech entrepreneur Hakan Koç (above) and former telecommunications executive and private equity investor Pyrros Koussios have completed the acquisition of eSIM and global mobile MVNO Truphone from the Russian oligarchs for 1 £.
The sale was delayed by an interim order from the Department of Business, Energy and Industrial Strategy. made under Britain's new national security and investment law, Koç and Koussios had to await the completion of a security review and did not pose a threat to national security.
The company was valued at £410m in 2020 and received over £300m in investment from Russian oligarch Abramovich and his business partners Alexander Abramov and Alexander Frolov.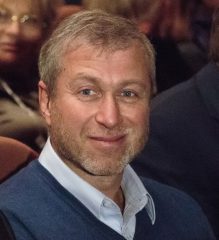 Abramovich owned 23% of Truphone, with Abramov and Frolov owning most of the rest. They has now lost over £300m of his investment after being hit with international sanctions.
The assets were purchased by TP Global Operations, a new company owned by the two investors. They intend to finance the company and its future development
Truphone has agreements in 200 countries with over 400 networks providing services used by approximately 2,000 corporate customers.
The takeover was completed after the government gave national security and investment clearance and a license was granted by the Office of Financial Sanctions Implementation.
Truphone has compliance technology for recording mobile communications and messages for regulated financial institutions. Its eSIM technology is expected to expand as more devices, such as the iPhone 14 in the US, start shipping without the traditional plastic SIM cards.
Truphone Core Network and MVNO have licenses in nine countries to develop IoT applications.
"Truphone is an innovative and highly specialized player in mobile telecommunications, at the forefront of important innovations like eSIM technology," Koussio said.
"We were attracted by the breadth and sophistication of the services offered. The company continued to grow despite the uncertainties caused by its previous shareholding and recorded growth of well over 20%. This impressive performance highlights the quality and resilience of the company as well as the commitment of its employees.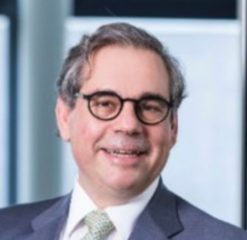 Hakan Koc added:
"I know a great technology company when I see one. Truphone's R&D center in Lisbon is impressive. We now look forward to executing our plans for accelerated growth and delivering innovative products to our customers.
"The funding will accelerate capital investment in the core network while building new API-based software and digital capabilities to meet the needs of enterprises and technology companies. It reminds me of banking before the Fintech wave. This may be one of the last big industries where technology meets legacy processes, and we're here to fix it – it'll be fun.
Truphone President Jeremy Fletcher explained:
"Both Koç and Koussios are successful entrepreneurs. Now that the ownership issue is resolved, they have a plan for growth. With the help of the UK government, the OFSI team and the BEIS ISU unit, we have safeguarded the value of the company and the jobs of our employees.
Truphone CEO Harry Odenhoven added:
"Truphone offers a rich set of communications services to multinational customers with international communications needs. Banks, device manufacturers, network providers and enterprises trust us"