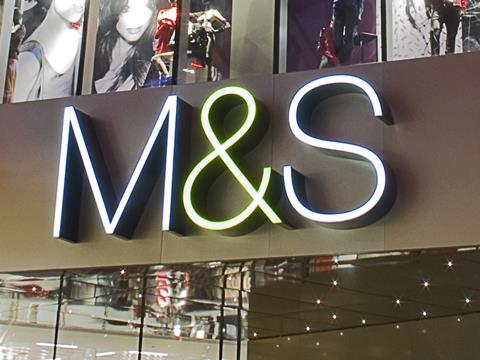 The Marks & Spencer chairman has called plans to ease post-Brexit trade 'puzzling' and 'overbearing' as he has become the latest entrepreneur to attack the government over its economic policy (The Telegraph ). In a debate over proposals to resolve the Northern Ireland protocol impasse, Archie Norman said the approach could force prices higher and give EU companies an edge over their UK competitors.
Marks & Spencer has urged the UK government not to consider separate labeling for products sold in Northern Ireland during talks with the EU on improving post-Brexit trade deals, arguing it would be too costly for consumers. retailers and customers (The Guardian).
Whiskas has reduced the size of its cat food pouches but kept the price the same in the latest example of so-called 'shrinkflation' (The Telegraph).
The Guardian follows The Grocer's story from earlier this week on the latest Riverford Organic accounts. The organic vegetable box company doubled its dividend to its founder, Guy Singh-Watson, to £850,000 last year and tripled its workers' bonus pool to £2.4million despite a drop in profits. Read the grocer's story.
Factory gate prices at the end of last year fell by their biggest margin since the first lockdown in the latest sign that inflation is slowing (The Times £). Producer prices for producers fell by 0.8% between November and December, according to the latest figures from the Office for National Statistics.
Confidence among small business owners has fallen again in the final months of 2022, slipping to levels not seen since Britain went into lockdown for the second time two years ago (The Times £).
Businesses are the most pessimistic about the economy since the depths of the Great Recession amid a 'nightmare' of tax hikes, soaring prices and lackluster growth prospects, a survey finds (The Telegraph) .
JD Wetherspoon 'cautiously optimistic' on 2023 trade as boss Tim Martin slams disparity in tax treatment of pubs and supermarkets (The Mail).
JD Wetherspoon reported that sales were still lagging pre-pandemic levels as boss Tim Martin lamented that people are now often drinking at home rather than in pubs (The Times £).
Dozens of JD Wetherspoon pubs put up for sale in recent months have yet to find a buyer as nervousness over the impact of the cost-of-living crisis on the hospitality industry and turmoil on the commercial property market put off potential suitors (The Financial Times £).