Japan to provide mobile CT scanner to Kyrgyzstan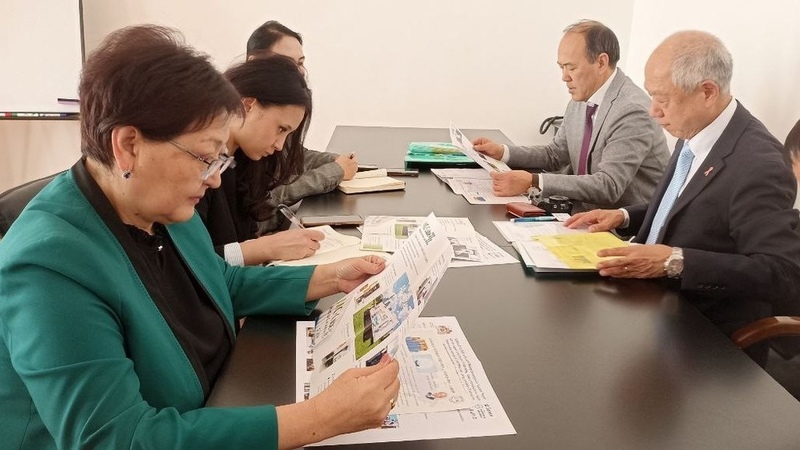 AKIPRESS.COM – The meeting with representatives of Radiological Technology International Cooperation Academy (RTIC) and Sansei Corporation (Japan) was held at the Ministry of Health of Kyrgyzstan on January 25.
The Japanese delegation presented a mobile CT scanner project, which has proven its effectiveness in Uzbekistan and Tajikistan.
"The project is designed for one year. This is the period necessary for the training of local specialists and the provision of diagnostic services for the population in remote areas of the country. The mobile CT scanner is autonomous and does not does not need to be connected to any electricity supply infrastructure. Further steps to expand our cooperation will be considered after one year," said Kaoru Matsubara, Chairman of RTIC and Senior Advisor of the Association of Technologists in radiology from Japan.
The use of innovative approaches is needed for population screening in hard-to-reach areas, which is important for the early detection of heart disease, tumors, strokes, lung diseases and other internal organs, said Health Minister Gulnara Baatyrova.
"We are also interested in promoting such a project and express our gratitude to the Japanese government for such an initiative and look forward to more productive cooperation," she added.
The cooperation protocol was then signed between the National Cardiology and Therapy Center, the Academy of International Cooperation in Radiological Technology and Sansei Corporation.
The project envisages the provision of mobile computed tomography scanners for the early detection of cardiovascular diseases and other socially important diseases.
The Academy of International Cooperation in X-ray Technology will provide training for physicians and X-ray technologists in computed tomography, hands-on courses and master classes with the use of Sansei Corporation's MC Cube technologies.