Last week, an Indian government official said, "India is one of the largest mobile device markets in the world. Our goal is to create a secure Indian mobile operating system that could also create choices and competition for Android's dominance in the Indian market. It happened like India's Supreme Court has refused to give in to Google's request to block a ruling by the Competition Commission of India (CCI).
Google has been accused by the TCC of requiring phone makers who want to license the Google Mobile Services (GMS) version of Android to pre-install Google apps such as Chrome, Google Search and YouTube on those devices. Starting tomorrow, Google is required in India to end restrictions on phone makers who want to license the GMS version of Android. Android-powered handsets make up 97% of India's smartphone market.
According to
The register
, Minister of Education and Minister of Skills Development and Entrepreneurship Dharmendra Pradhan today demonstrated a new mobile operating system developed in India at his workplace. Called BharOS, the software was announced last week by the Indian Institute of Technology (IIT).
In announcing the creation of BharOS, the ITT said it could be installed on "off-the-shelf commercial handsets" providing "a secure environment for users". The operating system has no preloaded applications and does not share any user data. Only private app stores will work with the OS. Pradhan also said that BharOS will not run malware although no further explanation was given.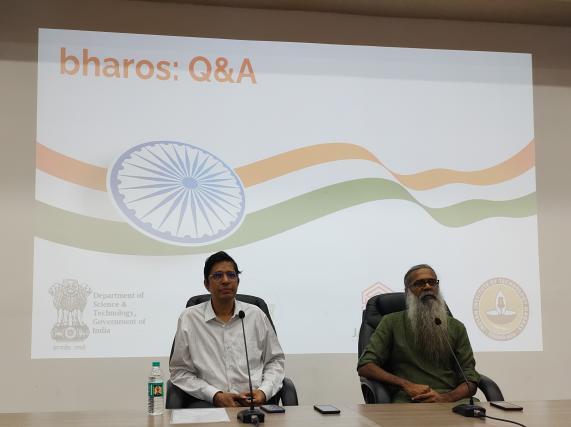 BharOS, created in India, was unveiled last week
While the operating system is installed without default apps, native over-the-air updates will automatically push security patches without waiting for the device owner to initiate the process. This means that all BharOS users will be running the latest version of the software.
Prof. V. Kamakoti, Director of IIT Madras, said: "The BharOS service is a mobile operating system built on the foundation of trust, with the goal of providing users with more freedom, control and flexibility. to choose and use only the applications that suit their needs. This innovative system promises to revolutionize the way users think about security and privacy on their mobile devices."
Kamakoti added, "IIT Madras looks forward to working closely with many other private sectors, government agencies, strategic agencies and telecom service providers to increase the usage and adoption of BharOS in our country." However, it should be pointed out that BharOS is a forked version of Android, which means that it copies the source code used by Android. It's what Amazon used to create FireOS for the Fire Phone. These phones do not need to have a Google Mobile Service (GMS) license, but do not offer any Google apps or the Google Play Store.
India is the second largest smartphone market in the world. The country lags behind China but is ahead of the United States.