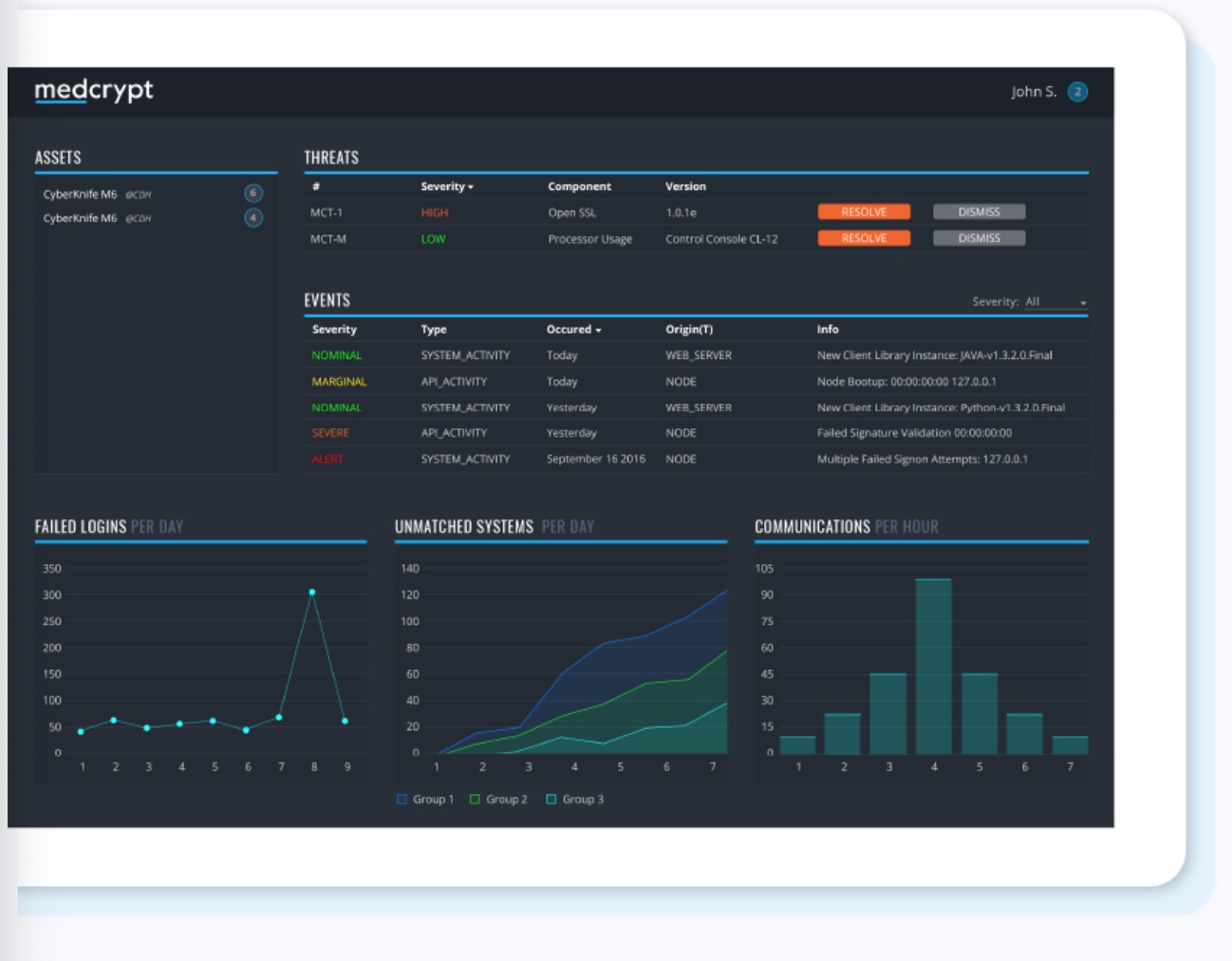 What you should know:
– MedCrypt, the proactive provider of cybersecurity solutions for medical devices and manufacturers, will announce the close of a Series B expansion round led by Dexcom Ventures, bringing the company's total to date to 36.4 million of dollars.
– With backing from three major investors, Johnson & Johnson Innovations, Intuitive Ventures and Dexcom Ventures, MedCrypt continues to lead the way in developing cybersecurity technologies and infrastructure for life-saving medical devices in all facets of healthcare , including the diabetes industry. Approximately 37.3 million Americans live with diabetes, which means a large number of insulin and glucose monitors are used.
---
Cybersecurity Barriers for Connected Health Devices
The global wearable medical device market size is currently valued at $21.3 billion and is expected to grow 28% by 2030. Cybersecurity remains one of the biggest obstacles for connected devices in all areas of the healthcare, including the diabetes industry. The Food and Drug Administration (FDA) has been tracking potential cybersecurity risks associated with insulin and glucose monitors, noting that these devices must be reliable and trustworthy because users associate them with other system components such as smartphones.
"Diabetes care management is one of the leading categories of healthcare innovation that is highly dependent on connectivity; therefore, it is one of the major categories heavily reviewed by the FDA," said Mike Kijewski, CEO of MedCrypt. "The promise of software in a device can only be realized when the device's cybersecurity posture is secure and effective in the threat landscape. MedCrypt has built a cybersecurity platform for all medical devices – to things as small as pacemakers and insulin pumps or as large as surgical robots – and we are honored to be supported by Dexcom Ventures as we continue our efforts for better device safety.
Recent milestones
In 2022, MedCrypt rolled out partnerships with 18 new medical device manufacturers who are committed to improving cybersecurity in health technologies. These additional funds will be used to grow MedCrypt's engineering team to meet this growing demand for cybersecurity in devices – for all products – while staying aligned with FDA-set requirements and cybersecurity provisions. of the latest Consolidated Appropriations Act, 2023.