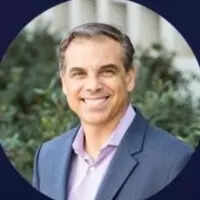 Forescout Technologies Inc., the global leader in compliance and cybersecurity for all connected devices, today announced that Barry Mainz will join the company as CEO, effective immediately.
Barry Mainz brings over 25 years of experience in executive leadership of infrastructure and cybersecurity software companies. Mainz served as CEO and board member of MobileIron and also led Wind River Systems, a division of Intel, as president during important growth years. Additionally, Mainz has held executive positions, as well as advisory and board positions in private and public companies such as Mercury Interactive, Makara (acquired by Red Hat, Inc.), and Sun Microsystems.
"Barry has been working with Wael, our Board of Directors and myself for several months as we prepare to execute our next stage of growth. Barry is a passionate and inspiring leader who delivers customer value, builds strong teams and encourages operational discipline and rigor," said Greg Clark, Chairman of the Board of Forescout and former CEO of cybersecurity firms BlueCoat and Symantec. "His experience in innovative, large-scale enterprises makes him a leader ideal for taking the business to the next level. Barry completes a fantastic team at Forescout and will build on our strong foundation. We are pleased with the results of Forescout's journey to date, and we are excited about the new value Forescout is bringing to our customers through our acquisitions as well as our organic growth.
Bryan Taylor, head of Advent's technology investment team and managing partner in Palo Alto, added, "We are excited about Barry's appointment as CEO as he brings a wealth of experience and expertise to the role. , and we are confident that under his leadership the business will continue to prosper and achieve even greater success. We would also like to thank Wael Mohamed for his leadership and important contribution to Forescout.
"I'm truly excited about the work we've done to plan Forescout's next horizon and I'm excited to partner with our Board of Directors, our strong leadership team and our employees as we execute on our plans. "said Barry Mainz, CEO of Forescout. "Working with Greg and our Board of Directors over the past few months gives me great confidence that we are on the right strategy and that we will deliver immense value to our customers."