A woman has been supported by other internet users as she seeks advice after being confused by the games she feels her partner is playing with her feelings.
Mumsnet user Seapearlstar shared a post on the UK-based forum explaining that she had reconnected with someone she had had an on-and-off relationship with for the past three years. After seeing how positive things had been for six months, the user felt empowered to open up to her partner to tell him she loved him.
Unfortunately for the Mumsnet user, her partner didn't give the reaction she was hoping for, as he responded with "I'm glad" as well as the disconcerting "don't give to get" statement. These confusing comments led to the original poster feeling "blindsided" by what her partner was trying to tell her.
The poster opined that her partner was "playing a game" and goes on to admit that she "got mad at him" and "said a few nasty things", as well as sending voice messages in "a tone choleric".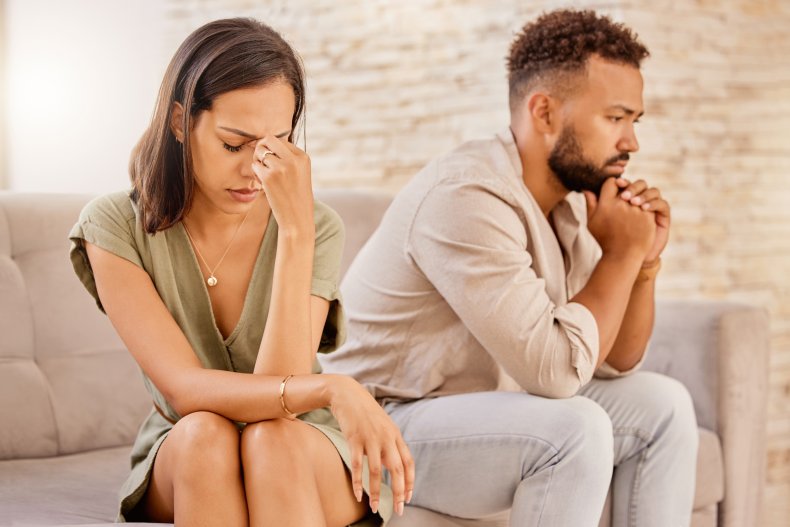 A study conducted in 2011 and published in the Journal of Personality and Social Psychology identified common trends among heterosexual partners, particularly regarding their commitment to one another.
They found that, on average, men took 97.3 days to think about saying "I love you" to their partner, while women took an average of 138 days to think about saying the precious words. The study also found that men were also more likely to say the words before their partners.
Both men and women generally reported feelings of happiness after their partner told them they loved them, whenever they chose to say so.
Psychotherapist Tracy Klemme, who specializes in building healthy relationships, said Newsweek"Miscommunication is common in all relationships. It can be hurtful and frustrating trying to navigate it, the key is how you recover from miscommunication.
"Expressing and asking for clarification are two of the best ways to deal with miscommunication. Expressing how you feel and asking for clarification about what your partner is thinking and feeling. When we keep feelings inside, we often create a narrative different from what is happening to our partner."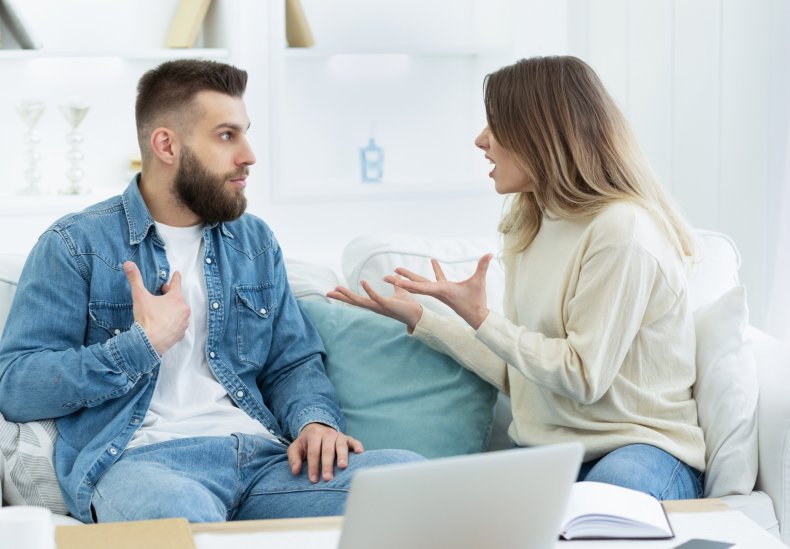 Klemme also explained how an open mindset can help reconfigure a person's perspective: "Staying curious and open can help determine if your boyfriend is hot or cold, and then you decide what to do with his reaction."
The Mumsnet post, which was shared on January 23, had received 172 comments at the time of writing. After saying she was "in a bit of a mess," the original poster received a lot of support, with many commenters believing her partner was wrong.
Users were quick to offer their advice to reassure the original poster that they didn't think she was at fault. One commented: "He loves blowing hot and cold on you, it makes you feel uncomfortable and puts all the power in his hands. Your bedtime exchange was downright mean of him. Why? do you tolerate such disrespect and cruelty?"
Another offered some advice: "He plays games to gain control, but you've let yourself down by responding with nasty replies. I'll apologize for the nasty things you said to him and see what happens. he says. Next time don't stoop for his level."
If you have a personal dilemma, let us know via life@newsweek.com. We can ask experts for advice on relationships, family, friends, money and work and your story could be featured on Newsweek's "What should I do? ".