ALBUQUERQUE – The Albuquerque Police Department is launching a new mobile app providing real-time information at your fingertips.
APD previously had the ABQ Police app where the public could submit tips, find a link to file reports and access the department's social media accounts. Now, APD is moving to the Atlas One platform, improving audience connection capabilities.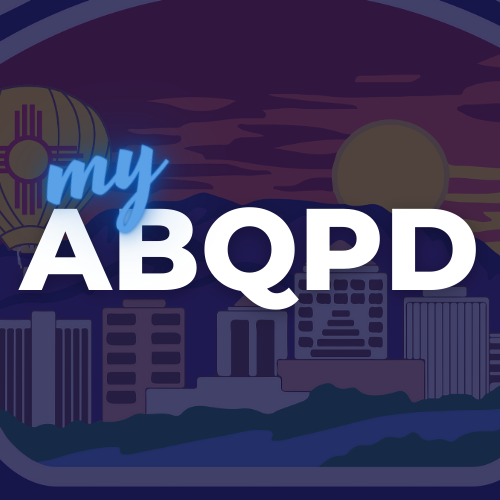 Through Atlas One, APD launched the My ABQPD app, a communications platform that helps public safety agencies modernize the way they connect and interact with their residents and visitors.
Once the app is downloaded, alerts can be tailored to an individual's preferences, whether minor or extreme alerts.
Through the app, APD will send push alerts for incidents such as missing person flyers, wanted notices, traffic incidents resulting in road closures, and school-related incidents that APD is assisting with.
The alert system will not only go through the application on your mobile device, but it will also be published on APD's Twitter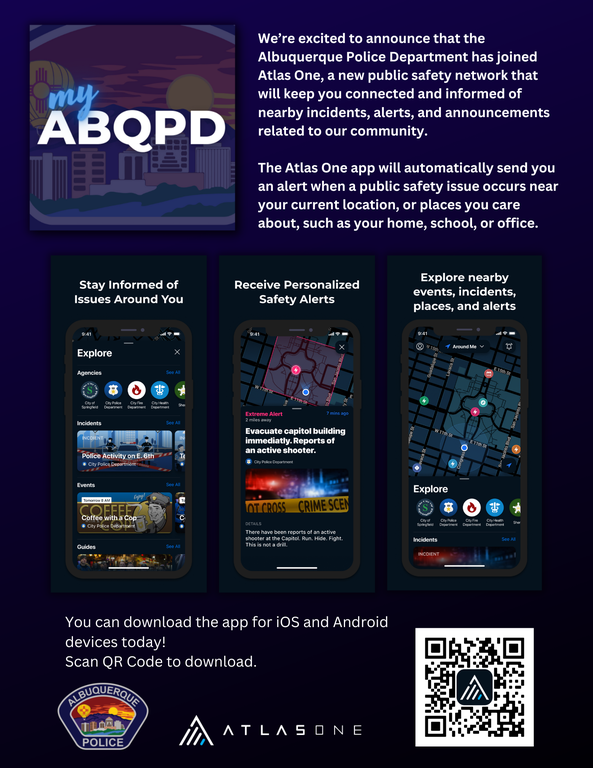 accounts.
Through the app, the public can also submit tips regarding ongoing investigations. For example, if a missing persons flyer is released, the public can respond to the alert on the My ABQPD app and provide useful information that could help officers locate that person.
Although the app has messaging capabilities, in case of an emergency, please call 911. For non-emergencies, please call 242-COPS. Reports can be filed online or in person at any substation in the region.
The Atlas One app can be downloaded from both the Apple App Store and Google Play. If you have the old version of the APD app, please remove it from your devices.